BRAND POSITION + IDENTITY, 2022

TALISMAN
---
Wordmark, logo, identity
and
concept
for Talisman, a queer astrology-themed bar located in the South of Market (SoMa) neighborhood in San Francisco, California.
Inspired by Clarisse Monahan's article
The rise of queer astrology
, Talisman's brand imagines a cocktail bar space dedicated to the fluidity, magic and lore of the zodiac. The print identity extends through the logic of a celestial sphere, with the rich textures of manuscript illustrations and a distinctive set of toned paper grounding the system in a timeless sense of mystery.
Custom logo drawn to complement the square serifs and contrast of the wordmark, establishing the loose symmetry of the brand system.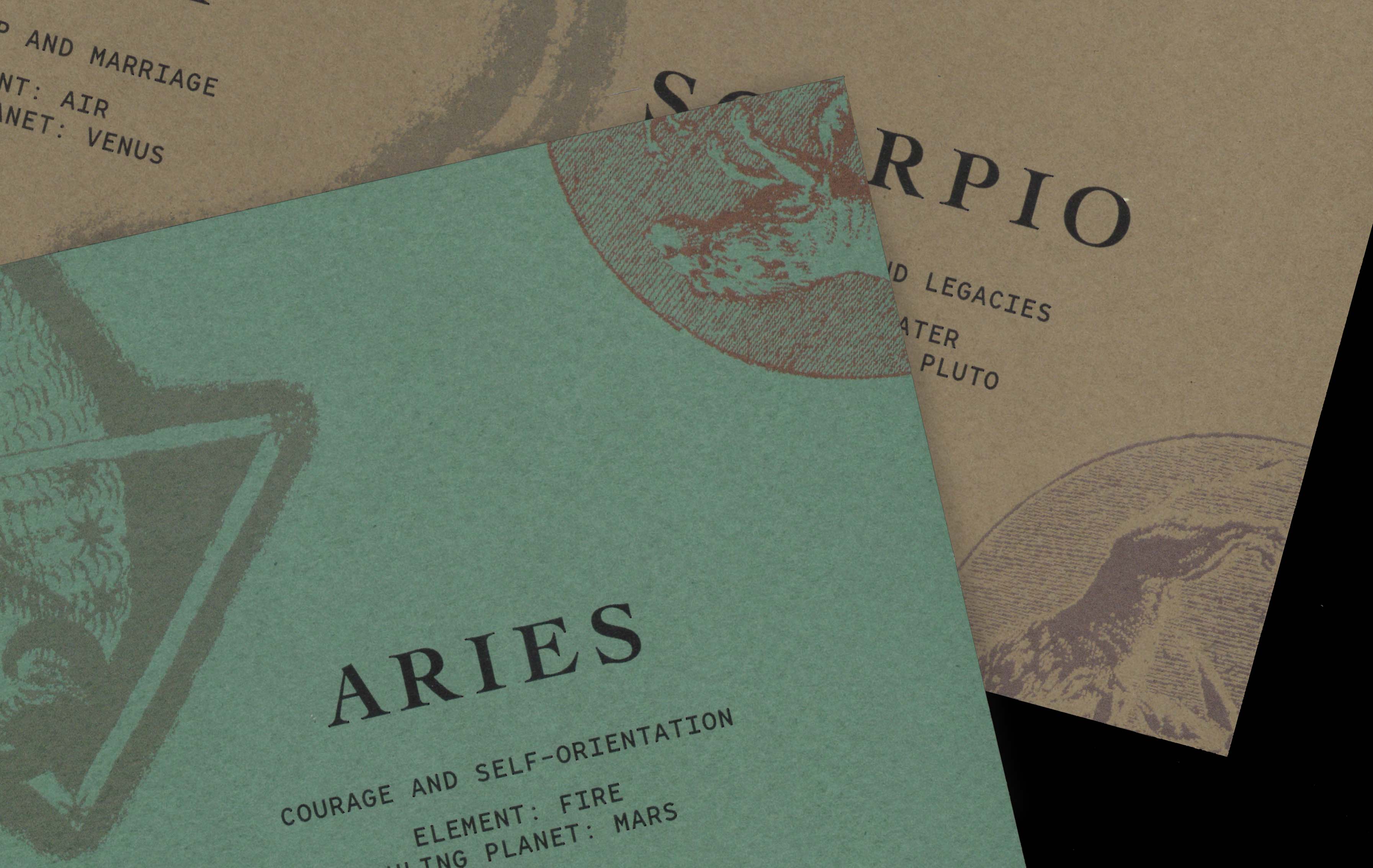 Two-paneled poster design acting as a basic astrology chart for patrons of the bar. The square format alludes to the symmetry of the zodiac, while astrological sign illustrations (sourced from a 15th century manuscript) extend the rich image system of the identity.


Apparel designs featuring cheeky astrology-based text take advantage of the brand's strong typographic foundation, playfully extending the identity system for the bar's patrons.