EDITORIAL + WRITING, 2022

GEOGRAPHIES OF RACIAL CAPITALISM
---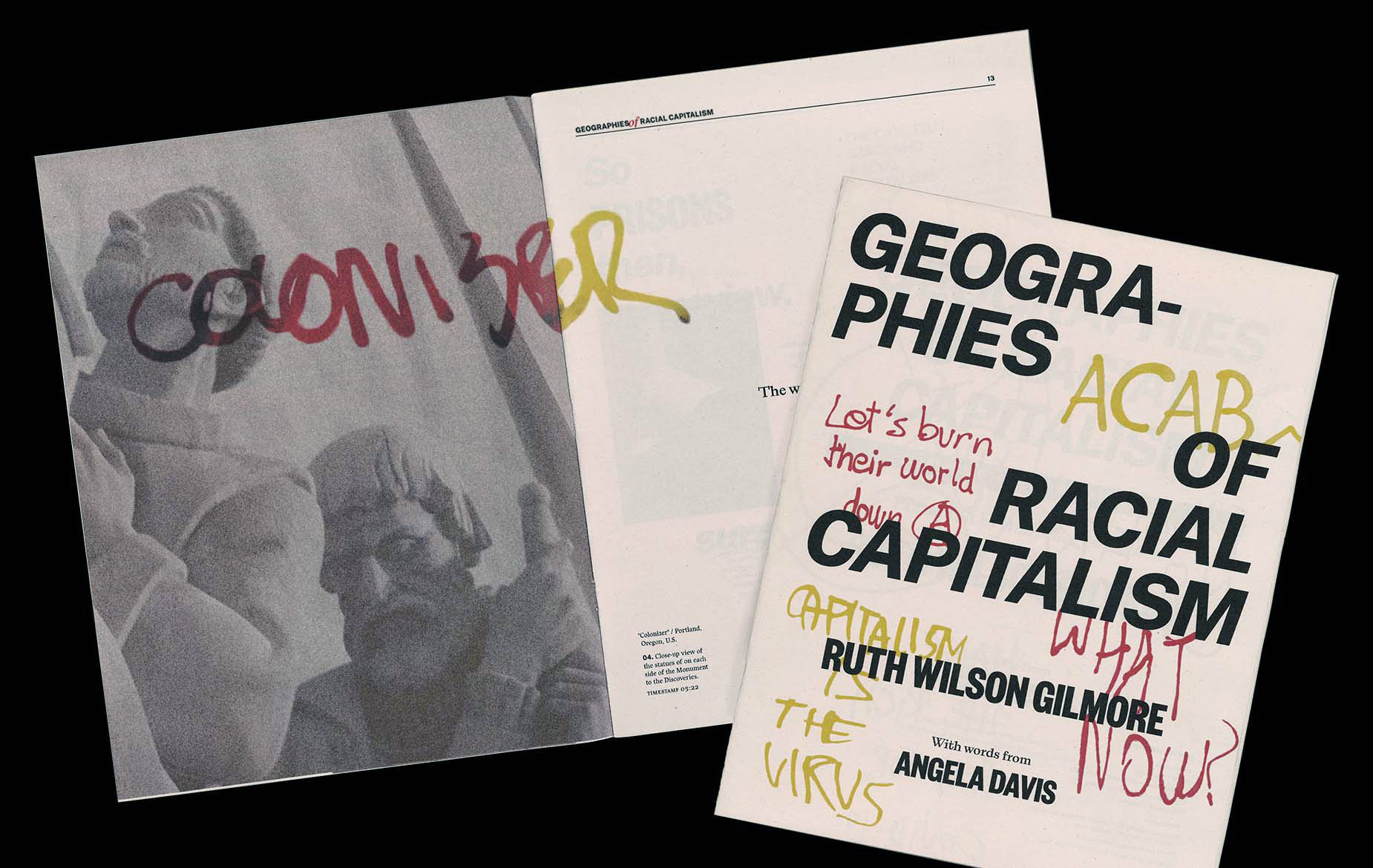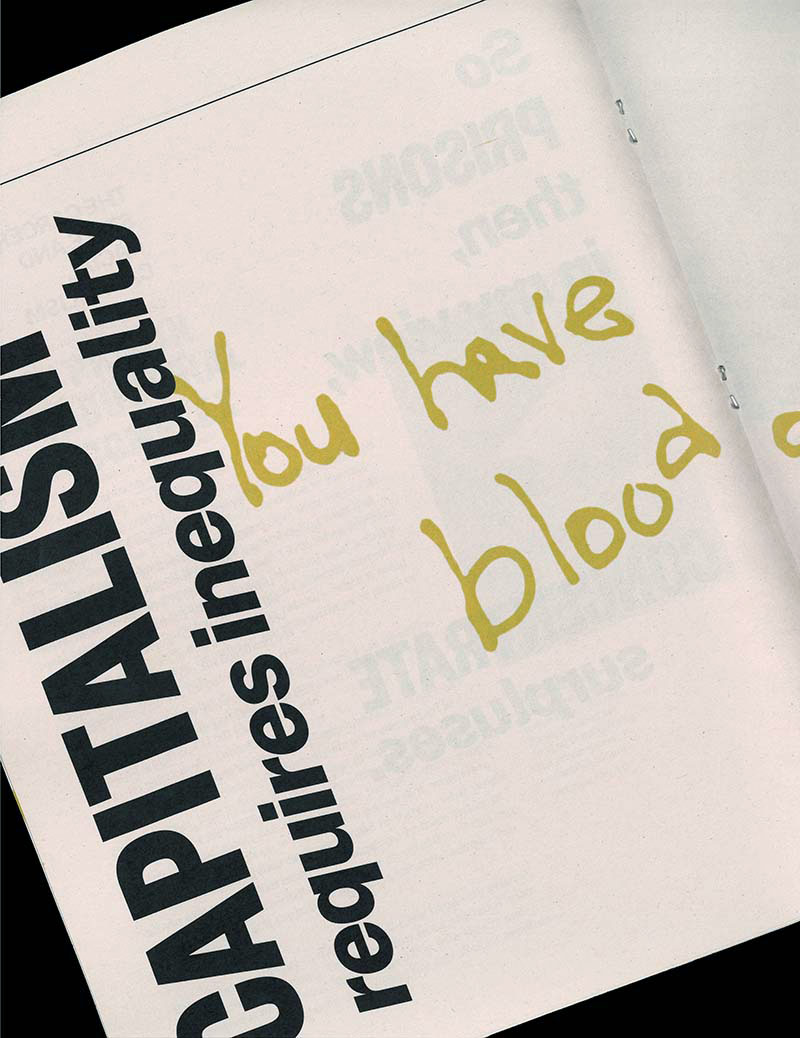 Typefaces
PUBLIC SANS, USWDS
FOUNDERS GROTESK, KLIM
LAICA B, DINAMO
HARFANG, ADOBE FONTS
Process
RESEARCH REPOSITORY
A compilation of texts—Ruth Wilson Gilmore's dialogue from the Antipode Foundation film
Geographies of Racial Capitalism
annotated with excerpts of Angela Davis's works.
The book references the vibrant design of
COMBATE,
a Portuguese, Marxist newspaper published in Lisbon from 1974–1978. Using an asymmetrical grid structure and graffiti as annotation, the layered reading experience encourages critical engagement with the capitalist framework. It bolsters Gilmore's emphasis: all liberation struggles challenging the violence of capitalist systems and the racial hierarchies foundational to such systems require place-based analyses and "radical dependencies" on one another.