PRINT + IDENTITY, 2022
CHARMING, ISN'T IT?
---
A folded guide
to four styles
of American colonial architecture
drawing from Samia Henni's essay
Colonial Ramifications
to critique the perceived "charm" written into architectural tropes of the colonial period.
With custom icons drawn to distill the popular styles of four American colonial regimes, the guide extends the distinct shape-building logic and color palette of the icons across a folded poster. An accompanying envelope set on blue paper stock provides additional support for the graphic system.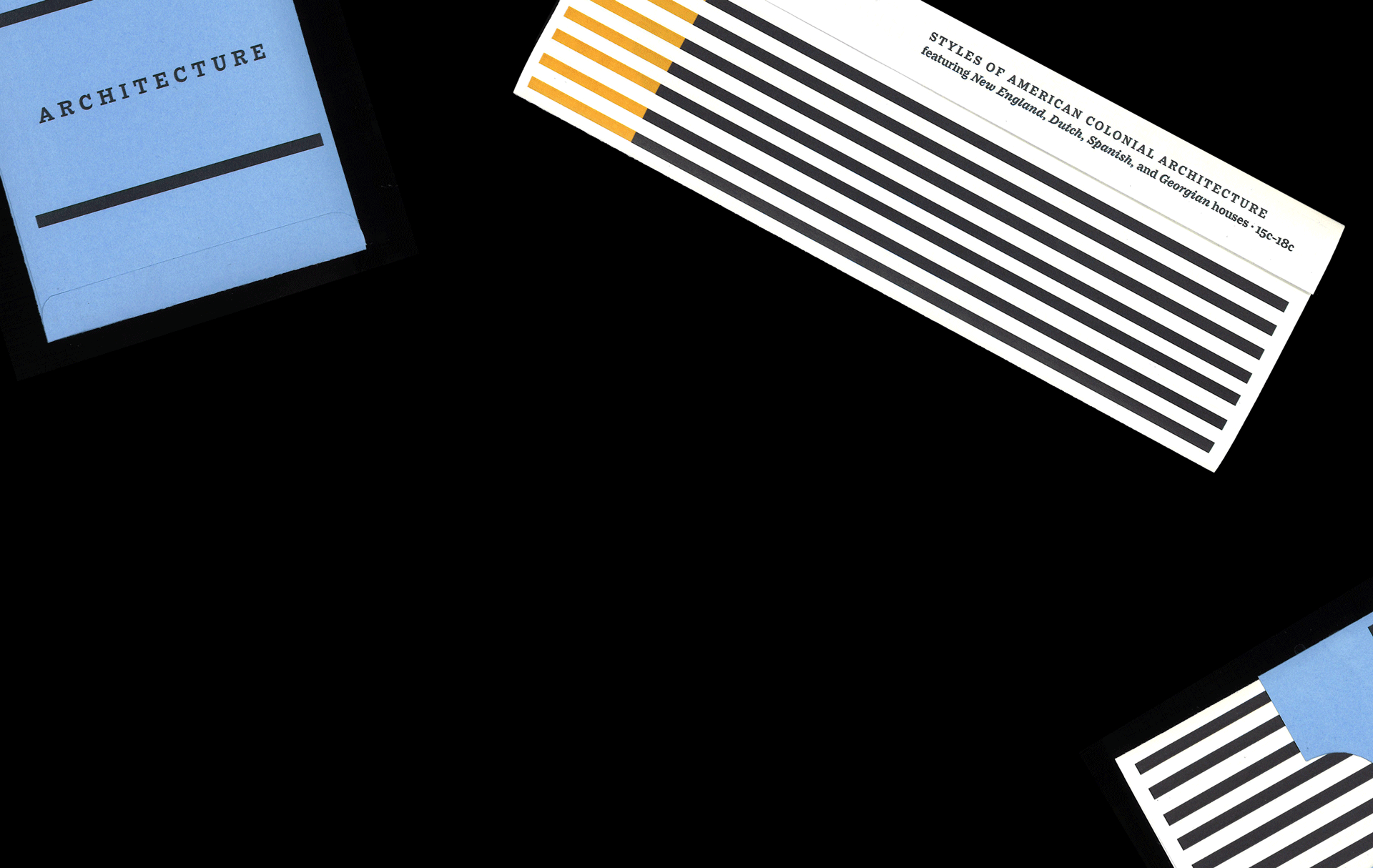 Moving the identity into a digital space, these animations play with the icons' construction and motion voice. The accompanying landscape textures bring the tactility of print back to the icons on screen as well as in more large-scale environmental contexts.