TYPE DESIGN, 2022
ALIZEH
---
Process
RESEARCH REPOSITORY
Schmale Magere Egyptienne ︎︎︎
SPECIMEN SHEET (1912)
Alizeh is an in-process revival of Schmale Magere Egyptienne from J.G. Schelter and Giescke Foundry (est. 1819) designed with the instruction of Ben Kiel.

With the original typeface's elegant contrast and weight in mind, Alizeh's design balances the consistency of its slab endings and a delicate playfulness of curved forms, creating a lovely texture for secondary copy. Its condensed width and distinct impression make it optimal for small-scale flyer and poster formats.

The in-progress glyph set will be expanded to include punctuation and an extended character set.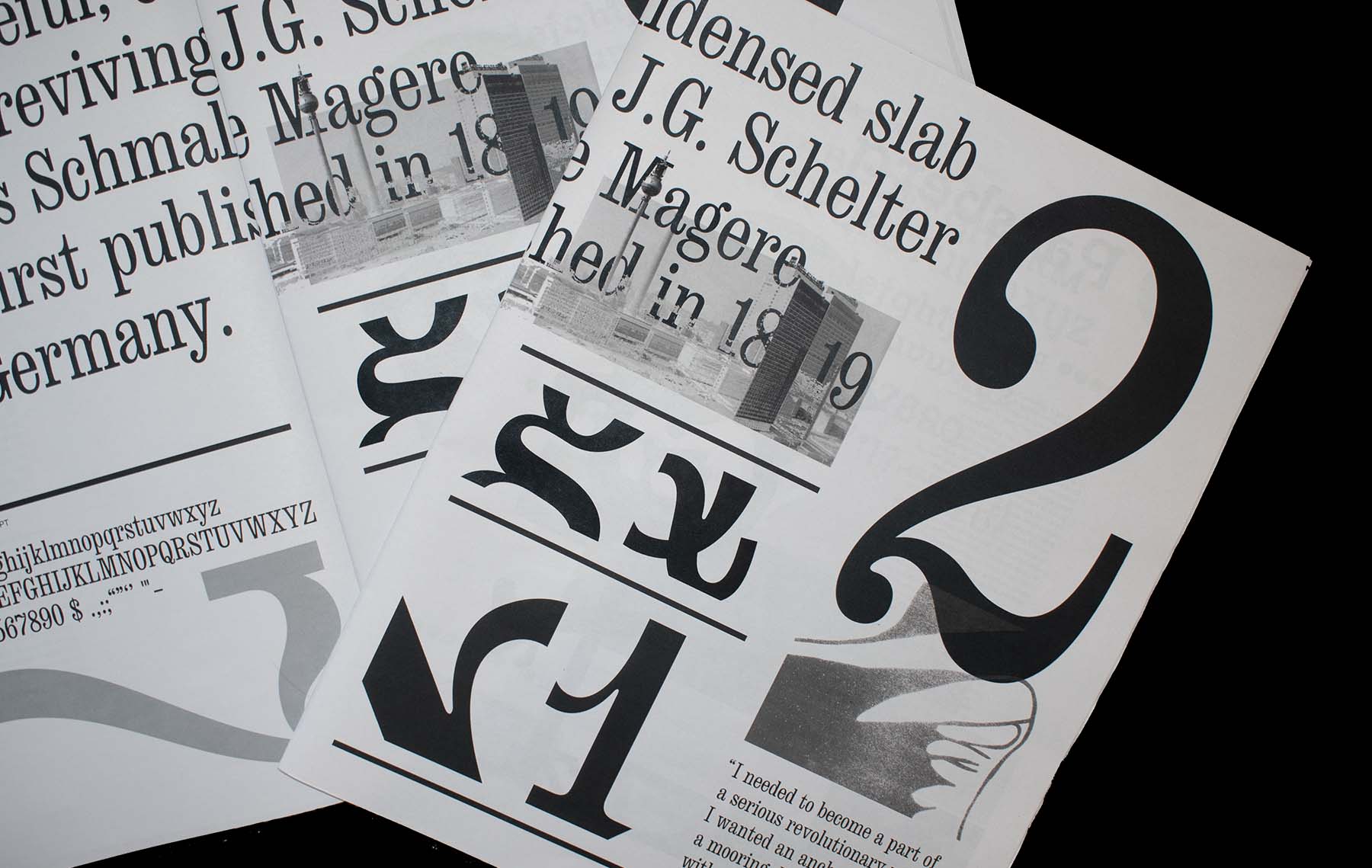 Newspaper
specimen spread
designed to showcase the prototype glyph set, printed by
Newspaper Club
.
Photos from a collective exhibition displaying the class's revival typefaces.